Into the fire again, 4 years later.
Reflections on the eve of doing Y Combinator, the second time around.
I can't help but think about how different this time feels. 4 years ago, I was also getting ready to head down to Mountain View.
That probably doesn't sound like a long time ago but in parent years, it's a veritable lifetime. My girls were only 3 and 15 months. So young. I had barely just stopped nursing Peanut and both needed me in the constant presence kind of way.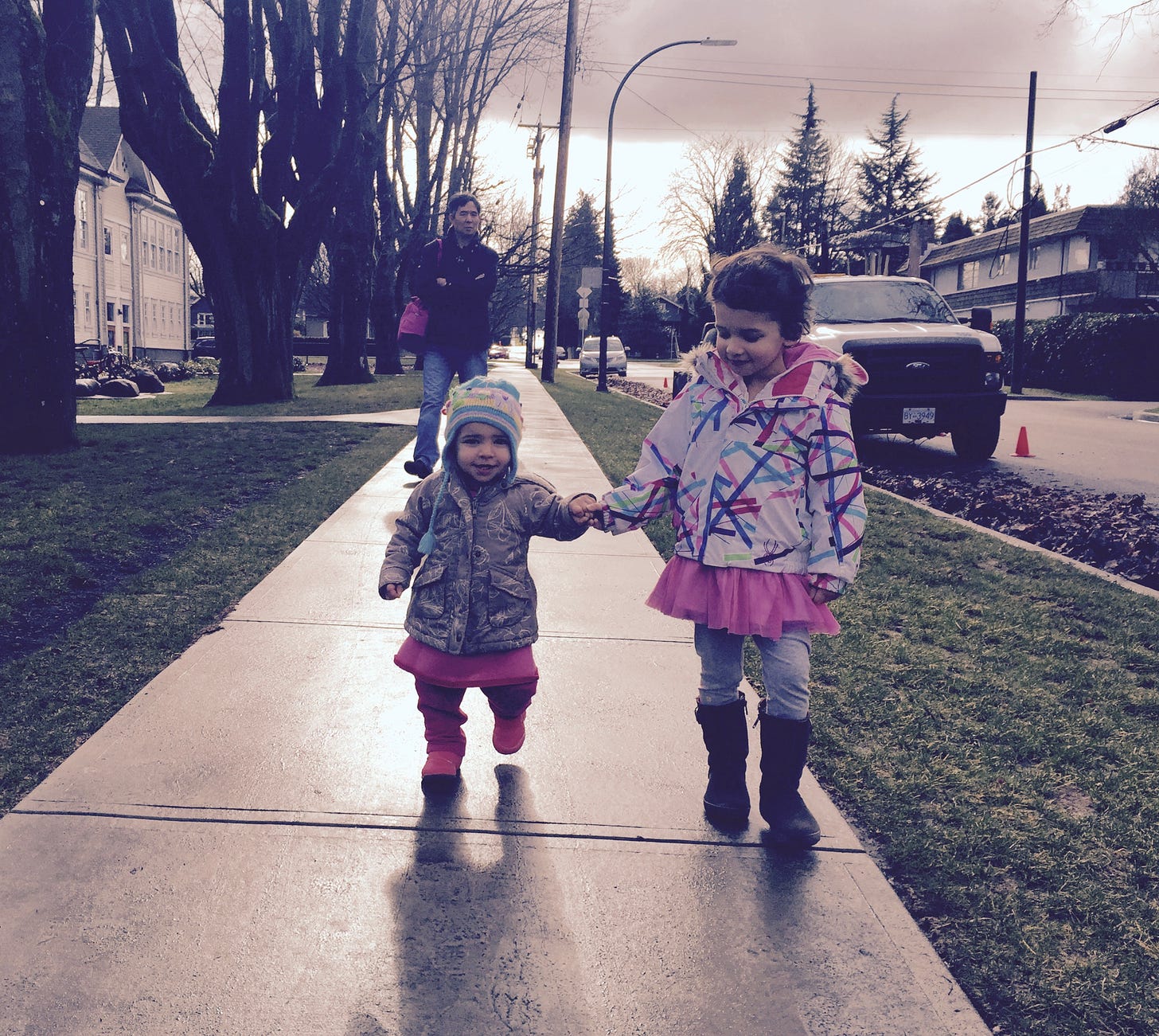 And yet, I knew for Poppy how critical and just how important doing YC would be. Finally, I wouldn't be dismissed as that "mompreneur building that babysitter app" but be recognized as a CEO building a tech company. We'd have the chance to work with people that would push us, challenge us. And we'd have the chance to break into the Silicon Valley network that for people like me, felt nearly impossible to do otherwise.
And so, I had called a family summit with my parents, my husband and our nanny - trying to figure out how we were going to do 4 months of me being in San Francisco every week.
My husband and I had briefly considered moving the whole family down but had quickly rejected that. Beyond the fact that my husband couldn't with his job, it would have been crazy disruptive for a couple of months. If there's one thing you learn to be a parenting survival mechanism, it's how to maintain predictability and consistency for the kids, no matter the turmoil and craziness beyond the home front. And more than that, we had my parents and our incredible nanny here. So we made the right decision for us - I would commute each week.
So we all sat down and figured out how we could do this. And I had faith - in my people, in our plan. If I had any chance of being the founder I needed to be, it's because I had all these supportive people to fill in the cracks created by my ambition.
But 4 years ago, I was flying blind, with kids so young. I was so worried about everything. If I would be doing right by my family and right by YC. I was still so early with Poppy - only just starting to realize the potential of building the tech to solve the problem in a real way. I had only just crawled and fought my way to enough funding to see through YC - I was still so scarred from the process of pitching hundreds of people only to hear so many nos. I was still a "first-time founder" unsure of everything. I was the "non-technical" founder trying to build with tools I didn't fully understand. Probably most important - I was unsure of me. Of my intuition and instinct.
YC in many ways changed so much of that for me. In 12 weeks, through the pressure and the challenge and the constant, engaged input, I learned so much more of the founder I was and the company we were building. How to draw the lines that were right for me - between parent and professional. How to always use first principles to make the right calls for us, the hell with what "conventional wisdom" told you.
Today, as I get ready to start YC again, things couldn't be more different, in ways I am so grateful for. My girls 7 and 5 1/2. They're both in school and family life isn't so desperately, constantly, a hamster wheel of feeding, playing, sleeping. They're so fun to hang out with and talk to and adventure with. We still had the conversation with my husband and my parents and our nanny but it was more of a "let's do it again" than a "how will we".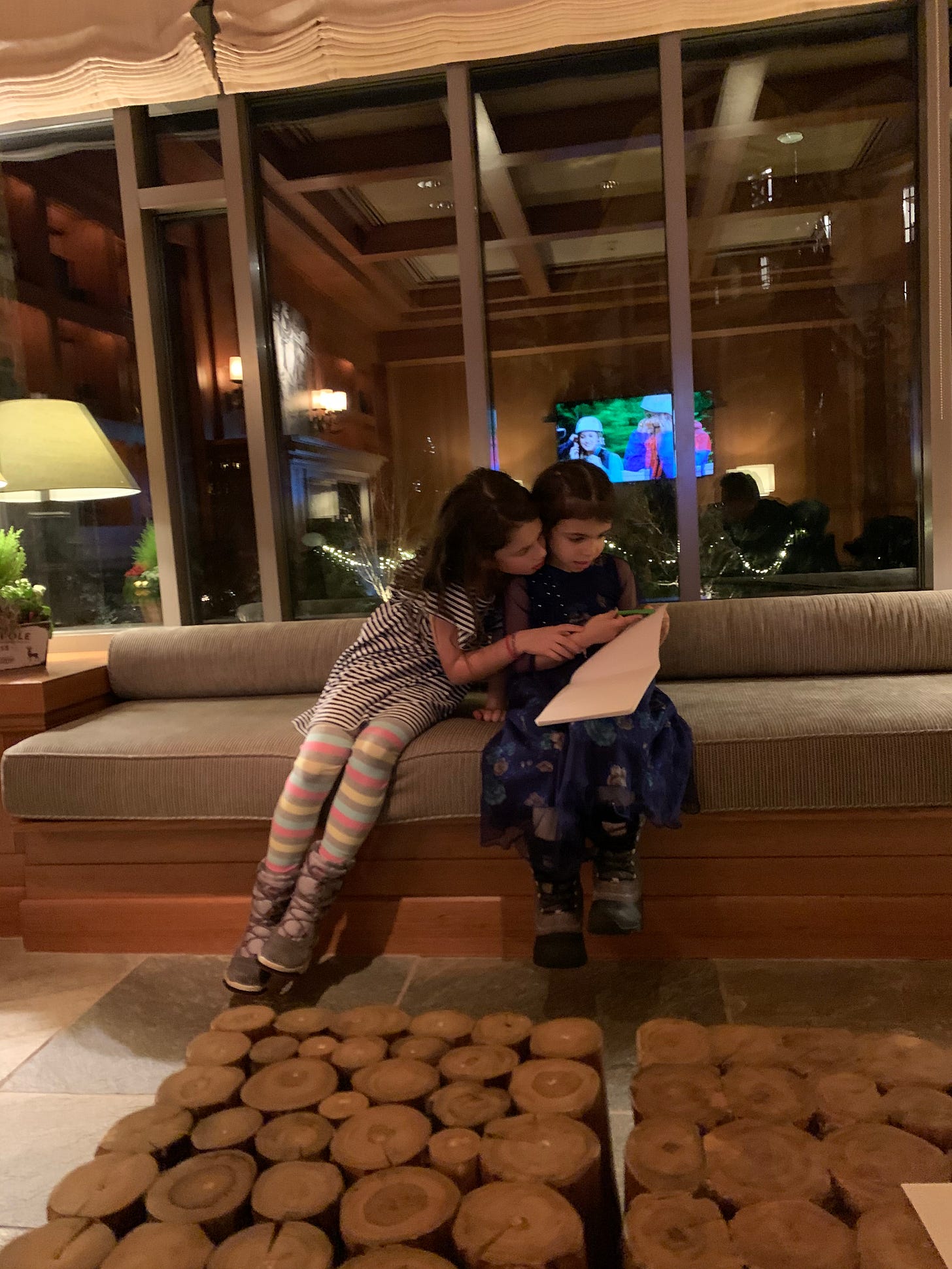 This time too, I don't have the same worries and insecurities about my decisions and funding and how I'm going to juggle it all. There are other worries to be sure, but importantly, I'm not sweating the small stuff - and I can tell what the small stuff is.
It's going to be hard. But we'll figure it out. Just as we did the last time.
That's probably the main reason why this time around feelings of anticipation and eagerness are crowding out the nervous and the anxious.
I know there will be the tough days. Just like the last time. But they were not days like Demo Day, which you might think would be the most stressful and hard.
They were days like Bug's 4th birthday which fell on the day before Demo Day. I had to make the impossible decision to do one thing well instead of two things poorly. And so I stayed in Mountain View and FaceTimed in while everyone sang happy birthday.
I never cried once through the stress and the challenge of those 12 weeks - the investor no's, the operational messes. But I cried that day as I walked around the block in Mountain View, practicing my pitch. I knew in my head I was doing the right thing but man, my heart hurt. I never wanted to disappoint my sweet girl who didn't understand her mother's ambition.
I still don't. But 4 years later, even if she doesn't understand it fully, she gets it a lot more. Over 4 years, she's seen the building of Poppy. She's come with me for community brunches we hosted for our caregivers and launches of new services. Both girls have sat on my lap through countless stand-ups and meetings. They see how much I love the work that I do and the teams I love to build and how constant and present it is for me.
I have such gratitude for the version of me, 4 years ago, who had no idea how she was ever going to do right by it all and still said, "Fuck it - grab the chance."
So yeah, in 4 years a lot has changed. I have an incredible foundation to build from and there is a peace, an understanding, a calm I have fought to get to.
I can't wait. And this demo day? I want my girls front and center.