Goodbye. For now.
The grief of putting the lives we loved on pause.
It felt like a slow farewell. Like I and everything around me was moving in slow motion. Until one day it wasn't and it all sped up to 10x speed. This is the first chance I've had to catch my breath. Understand what has happened.
Just 30 days ago life felt close to normal. Like the edges of the news were pressing in but within this pocket, we still had the chance to proceed with caution. And so I did, going down to SF each week, on planes, in cars, taking precautions but mostly going about my days.
20 days ago it all changed. I had come down to SF for what I had already prepared to be one of my last trips. But during that trip, YC announced the moved up demo day and the new format. More than that, it was clear that I needed to get home and stay there.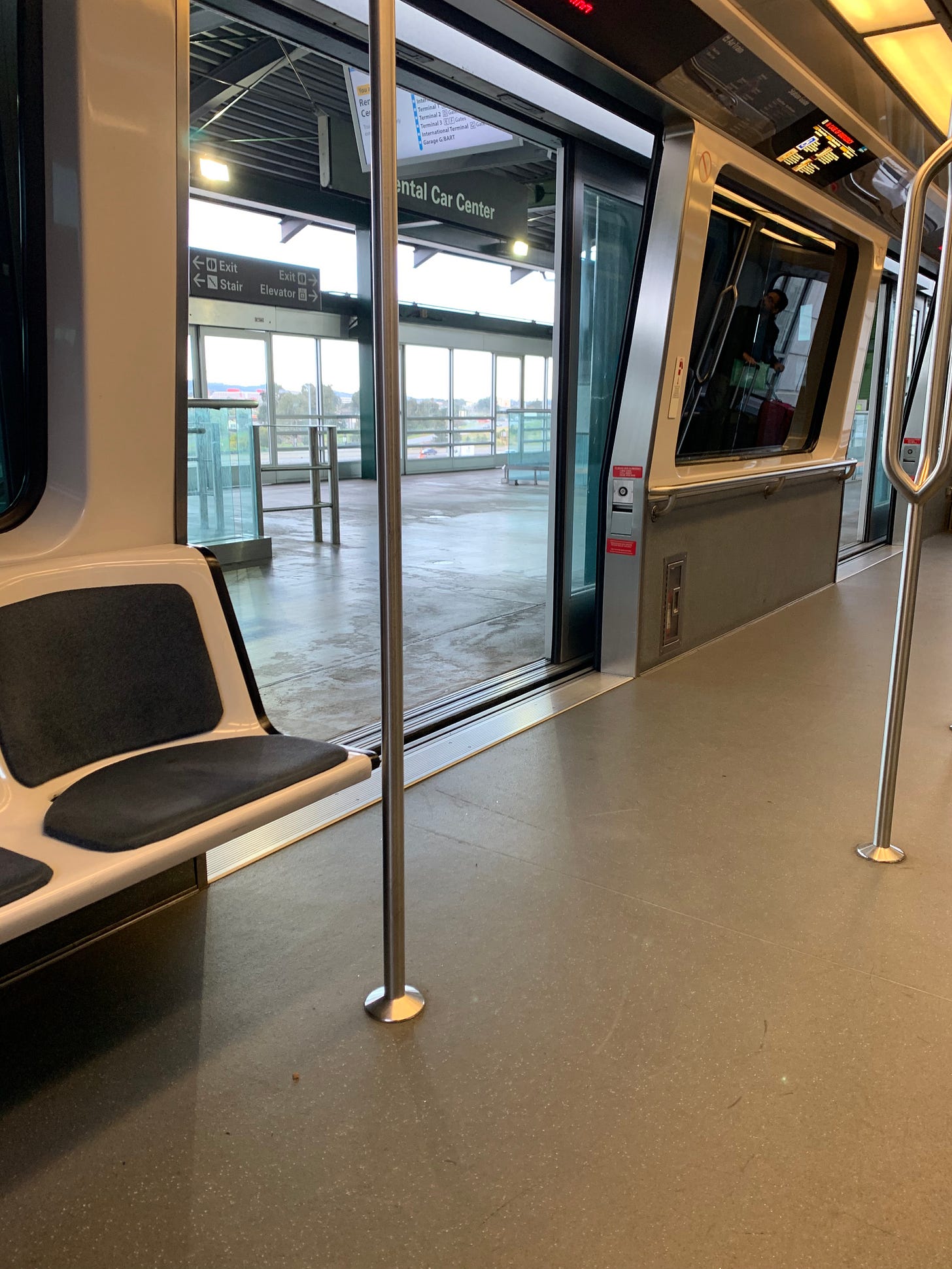 And so my last flight out felt eerily emotional. Airports already mostly empty so social distancing was hardly an issue. Lifting off into the air, it was one of those evenings with a piercingly blue sky, given a perfect view of the city I had come to love for its brashness and ambition.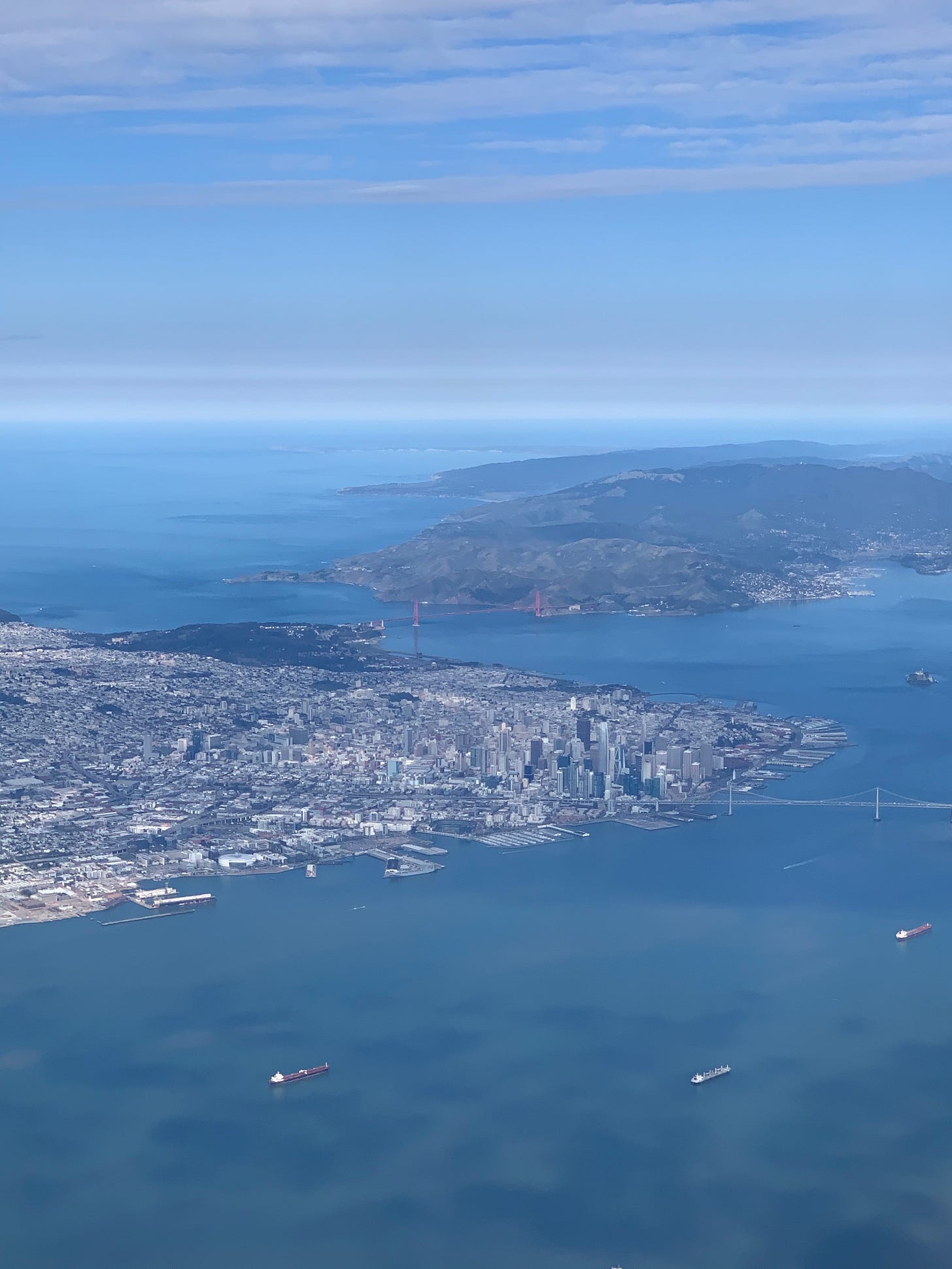 I didn't know when I would see it again. I still don't. And that simple fact shocks me.
I grew up, a child of open borders and quick flights. I've been flying across the world since I was six months old. Flying, and really the act of moving, is in my blood. So this reality terrified me. It still does.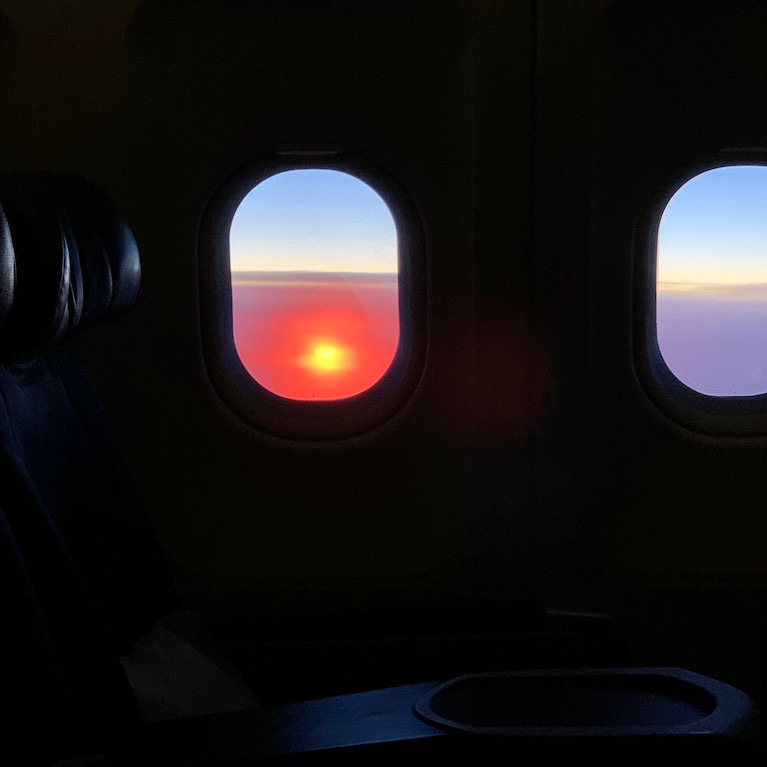 I landed, returned home, passed through a terminal filled with masked faces and stark signs. I fell into bed that night, grateful to be where I needed to be.
And still. In Vancouver, our kids were still in school for the last days before spring break. I thought about pulling the kids out but figured they should enjoy these last 2 days of normalcy because I knew deep down that school wouldn't be returning after the two-week break.
That weekend was when it all changed.
It was our eldest daughter's birthday. I still remember waking up, 2 short weeks ago and going to go to the grocery store to pick up some last things for the party. It was going to be a small one - only 5 other kids but we were determined for her not to feel anything different.
That illusion disappeared as soon as we got to the grocery store.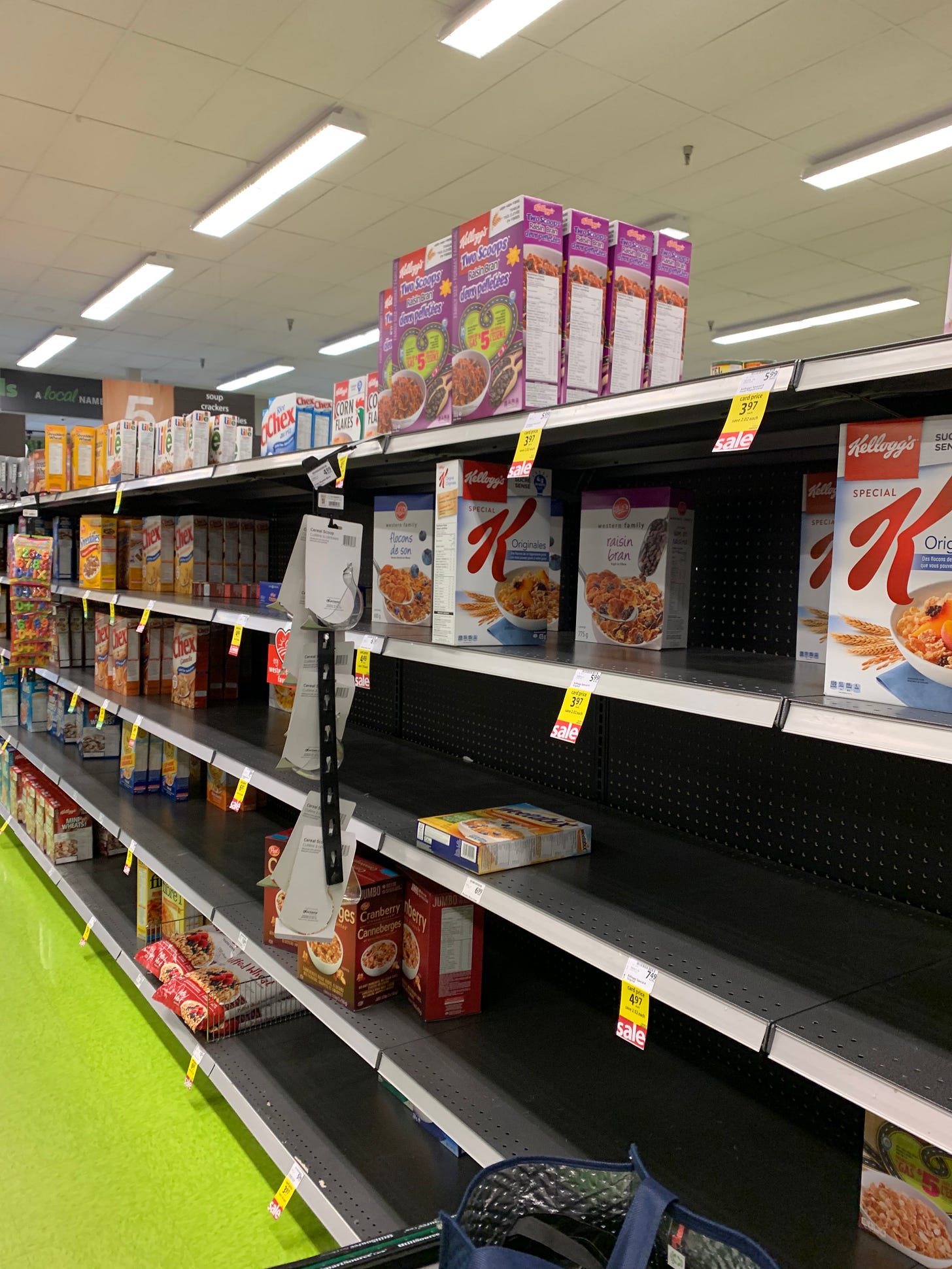 We felt the walls of change moving in but we picked up what we needed and got home. I knew then that this would be the last the girls would be seeing their friends in a while. And all I could feel as I watched their sweet heads, waiting for their friends to arrive, was a bittersweet sadness. For a future I couldn't understand, much less predict. That sunny, beautiful day was the last of true normal.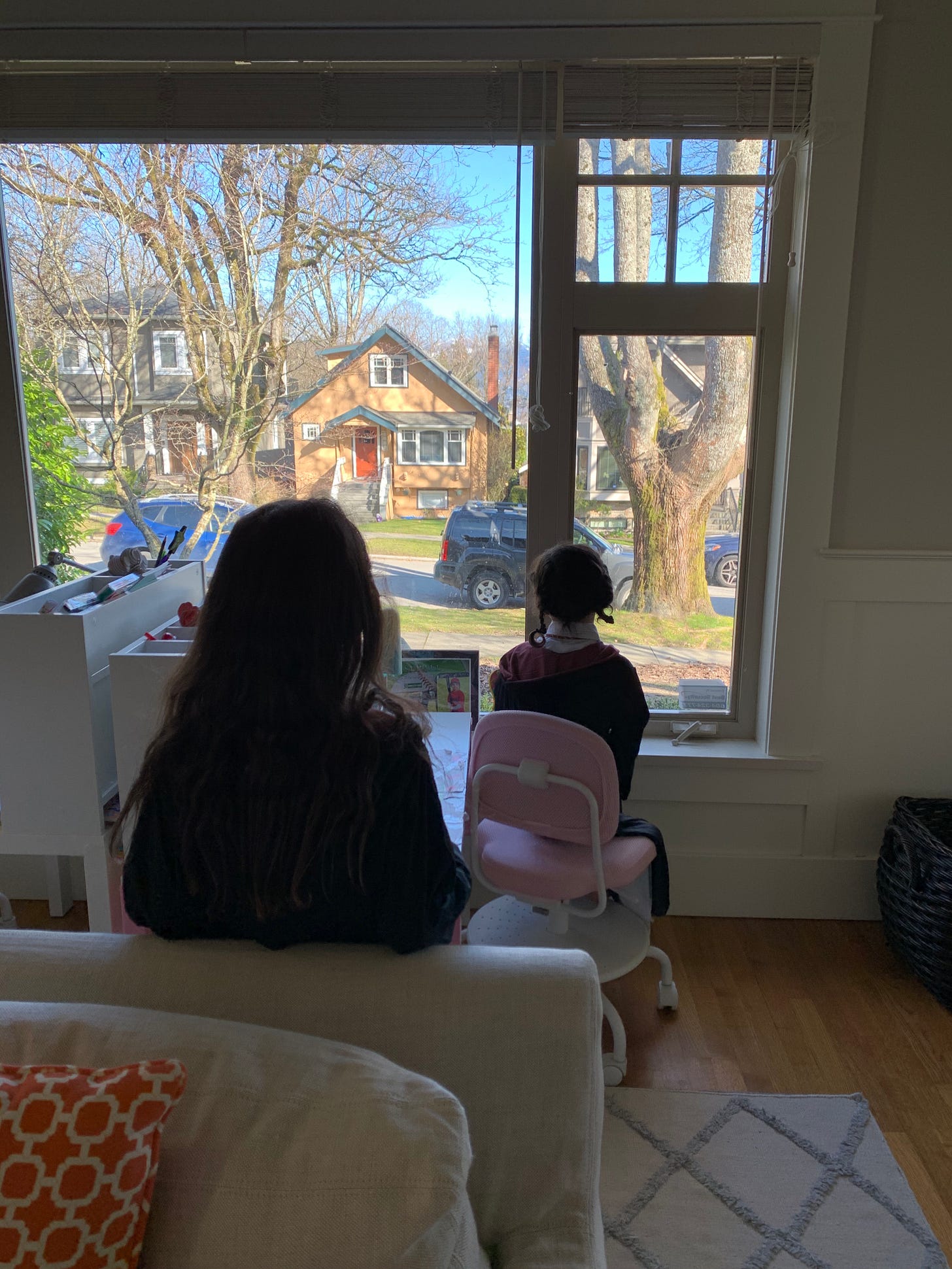 And still, the show went on. We invited all of their little friends in, the girls directing all of them to the bathroom for a handwashing before starting in on the Harry Potter fun. It was a simple party to mark my sweet girl's entry into "big-kid" land. And I'm so so happy she was able to have it.
Later that week the schools announced they were closing indefinitely. My husband's work moved to WFH. And it sound so silly and so petty, but the thing that got me the most was my morning Starbucks.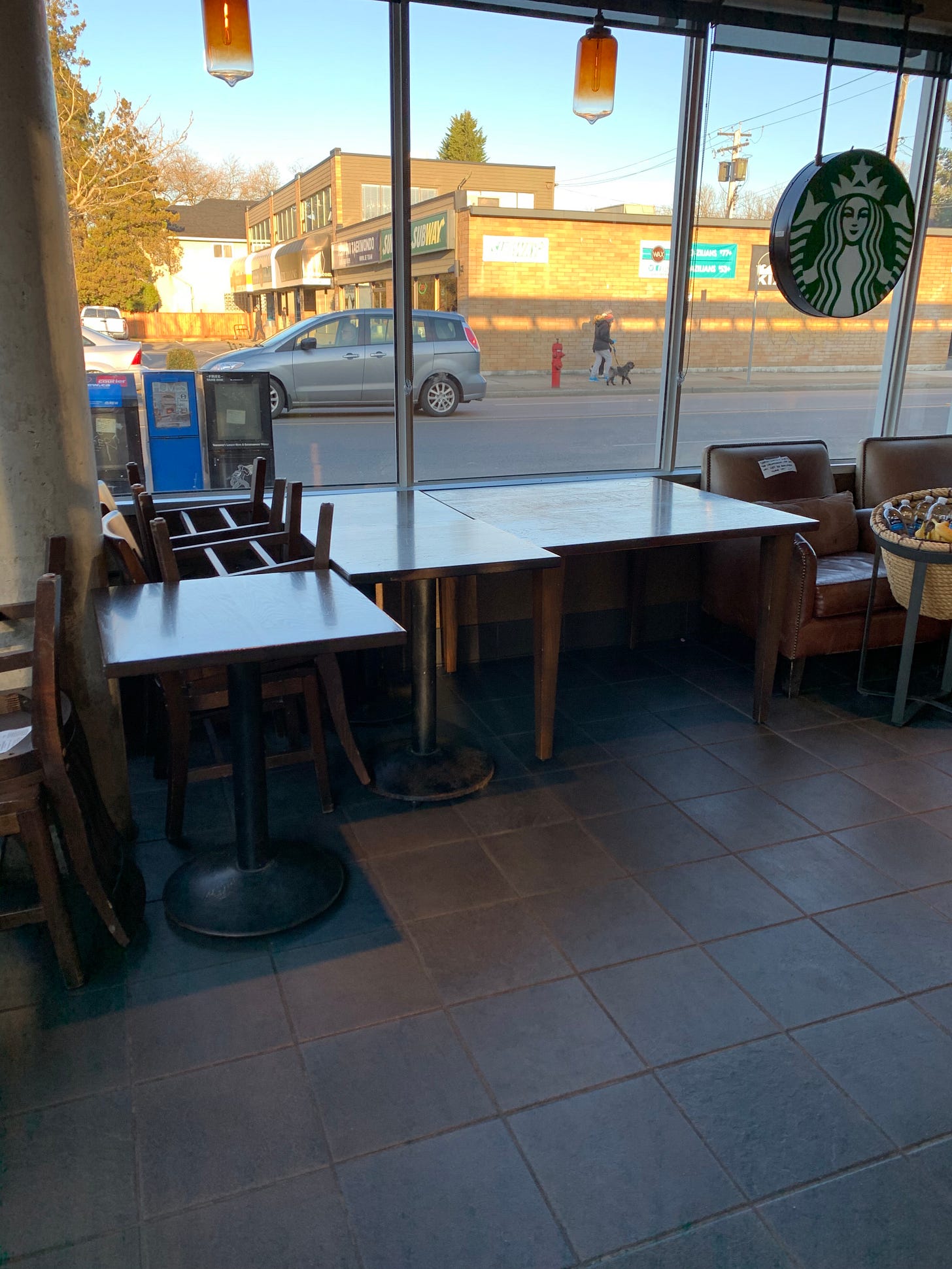 It was a morning ritual for me - to great the baristas I knew, to have my morning coffee most days. Now they change to grab and go was stark but I was grateful they were still open.
Until even they weren't.
Everyone's breaking points are different. Mine was around coffee. It sounds so ridiculous to even say it, let alone write it. But the morning I drove up to see that even my morning coffee was no longer, I fell into a pit of despair (to be fair, it had been a gruelling week of work for both of us, also juggling childcare and all the fulltime household tasks, with no break, and even less sleep - so the coffee mattered.)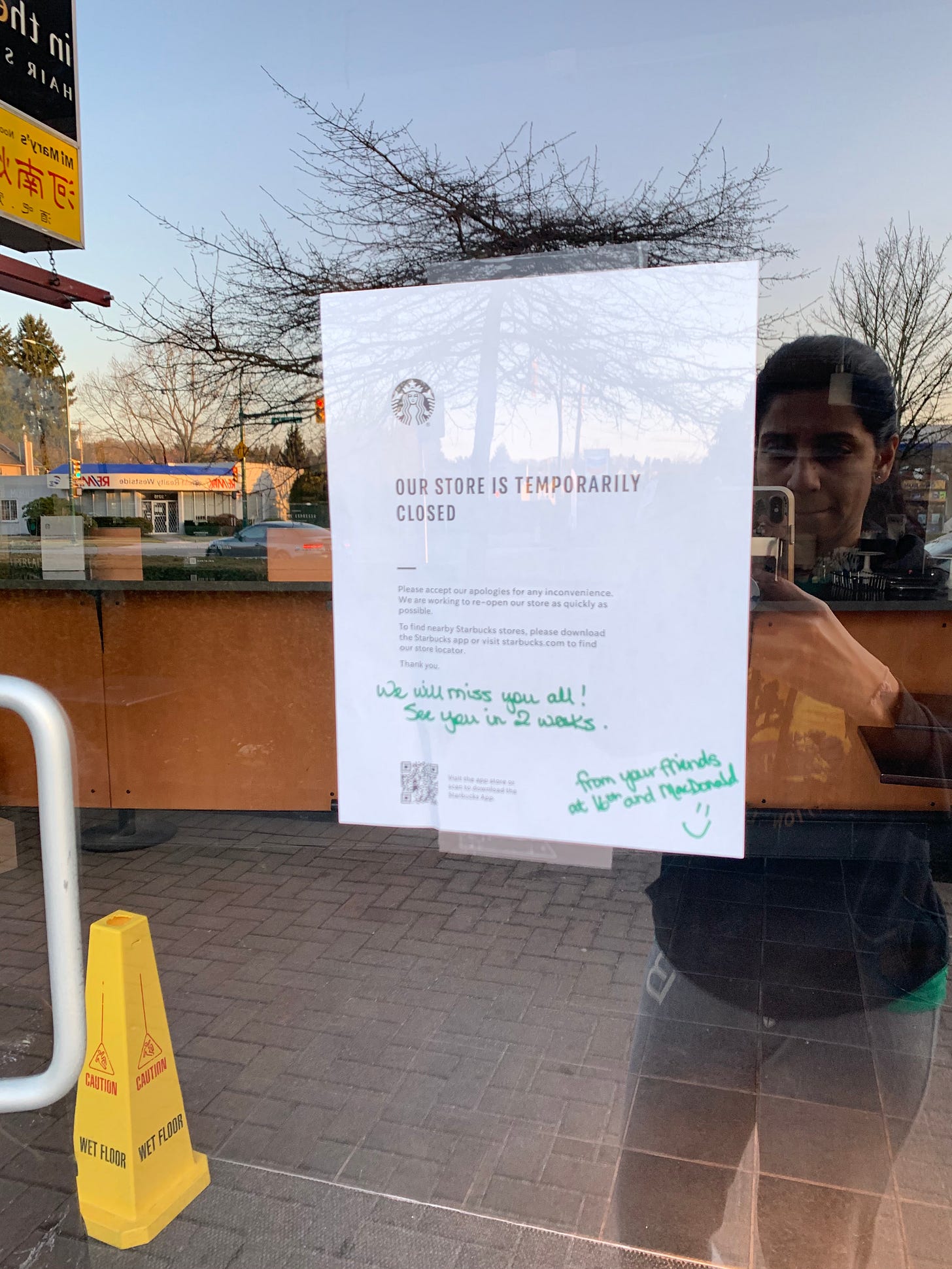 Last Thursday I nearly broke. Endless days of video calls, juggling the kids back and forth when my mom called. In a way truly only reserved for family, I sniped at her because I knew I could. I knew she was the only person to whom I could aim my feelings of ineffectiveness and despair and know she wouldn't go anywhere.
That night she and my dad brought over 2 weeks worth of the best Indian comfort food while staying 6 feet away from us.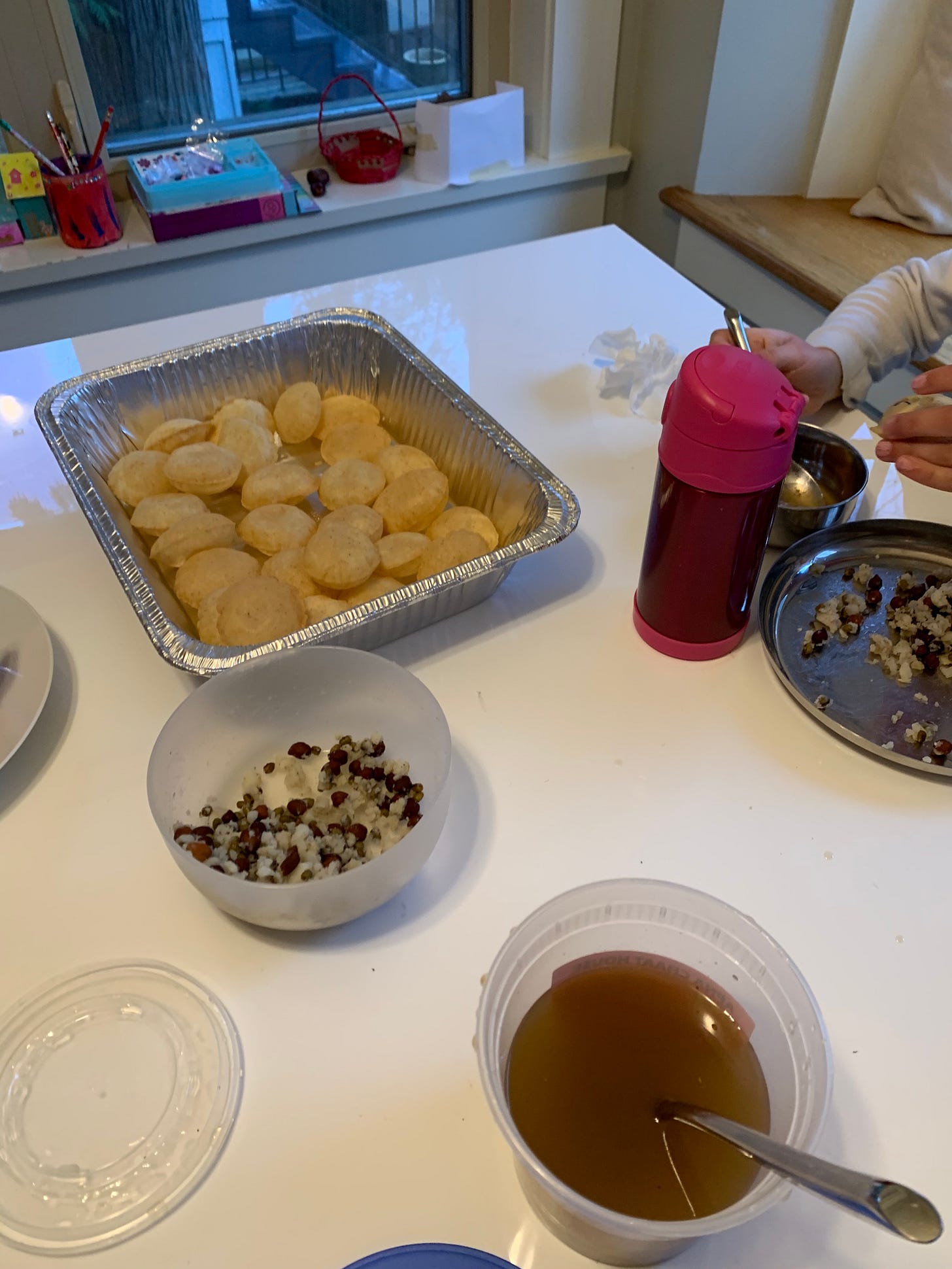 I can't explain it. That night was the turning point for me. When I realized that I had everything I needed to get through this. We had our family and a home and time together. It certainly wasn't expected and it's going to be so incredibly hard on so many fronts, but for now, it's also a gift.
And so, while I say goodbye to the life we had, just 30 short days ago, I look forward to the gifts of today. Time without the restrictions of our old routines and rushes. Joy that's unscheduled and spontaneous. Video calls with friends that are close not in proximity but in friendship.
I'm still sad. I think that's okay. But I'm starting to get excited about all the good we can squeeze out of these lemons we've all been handed.
So cheers. 🍋